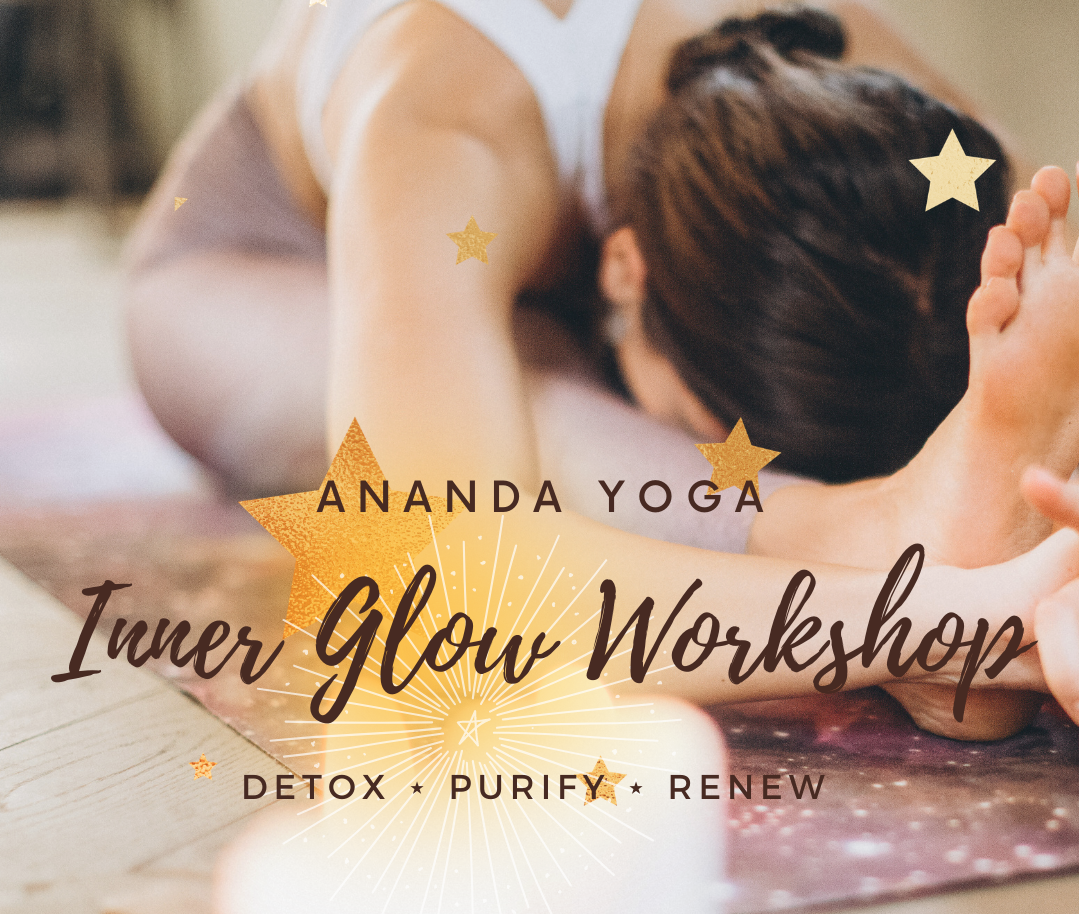 As the festival of Diwali approaches, we take time to clean our homes and make everything look new and shining. Let's do the same with our inner self – getting rid of physical toxins, casting away all mental burdens, and harmonizing our energy within.
This online workshop will cover:
 Ayurveda as a lifestyle for less stress and more glow
Simple tips for cleansing physical and mental toxins
A detoxifying Ananda Yoga routine to cleanse and renew
A guided meditation to shine your inner light brighter
We are all made radiant by the Divine Light within us. Let that Light shine ever more brightly!
The workshop will be conducted online in a zoom meeting format. And the recording will be shared with the registered participants.

Latha Gupta is the Director of the Ananda Yoga School of India and an experienced Yoga and Meditation teacher. She is passionate about inspiring her students to deepen their practice and learn yoga in a safe and enjoyable way. As a Yoga Alliance certified Ananda Yoga teacher and a certified Coach from the International Coach federation (ICF) she brings in an encouraging and practical approach. Latha has over two decades of experience in Leadership Development and has conducted several Executive Development Programs internationally.


Ishani Rachel Ebgi, a certified Ananda Yoga teacher, has dedicated her life to the practice, study, and teaching of Yoga and meditation. As a yoga teacher, Ishani draws on ancient yogic principles as taught by Paramhansa Yogananda. She offers a beautiful and creatively blended – energizing, calming, and centering – exploration of Self through pranayama and asana.


Chika Fujita is a Yoga Alliance certified Ananda Yoga teacher, and regularly leads yoga and meditation classes at Ananda Sangha Delhi. Her recent class topics include self-acceptance, fulfillment in life, uplifting consciousness through music and more. Chika brings 10 years of professional experience in the corporate sector and 10 years in the international development sector.
Ananda Yoga is a yoga tradition based on the teachings of Paramhansa Yogananda and developed by his disciple Swami Kriyananda.
Ananda Yoga brings yoga back to its original spiritual essence. It combines the best of a revitalizing workout with a gentle inward approach that leaves you feeling mentally rejuvenated and peaceful. Harmonize your body, mind, and soul with Ananda Yoga.
You will experience yoga's original spiritual essence, and its many scientifically proven physical and psychological benefits. Ananda Yoga is gentle, yet powerful in its healing impact. It's an invaluable aid for deeper meditation and higher consciousness.
In Ananda Yoga we do not emphasize a picture perfect physical alignment of the body. What we emphasize is the energetic alignment. This helps you tune into the flow of prana keeping in mind individual physical realities and sensitivities.
We encourage our students to practice Ananda Yoga with patience and safety and never push themselves into any posture unless they feel ready to do so. Whatever your age or body type, we can guide you into poses to help you feel relaxed, revitalized and uplifted.